Nobody Rocks a Dancefloor Like Us Greeks – OPA
'James is a great guy, has a great eye for detail, is extremely professional in his dealings and is really well rounded when it comes to modern and traditional Italian / Greek music. Made our special day heaps of fun, for us and our guests. Would highly recommend him and his team!' – Fernando
&

Maria Google Review
Why choose Only DJ's for your Greek Wedding DJ hire?
Our DJ's are all fully vaccinated.
We have a 5-Star Google rating. If our past clients love us, you will too! To see what our fantastic customers have said on Google please click HERE.
You will be booking Melbourne's best Greek wedding DJ's, who will ROCK the dance floor.
You'll be booking a DJ with Greek heritage, not someone who claims to know Greek music!
When you book your Greek Wedding DJ, you will receive a complimentary event planning concierge service.  Click HERE for more information.
You can have a pre-wedding meeting with the business owner and head DJ at no extra charge. (Optional)
We offer flexible payment plans with no setup fees! Click here for more information!
We will answer your emails or calls within 2 business hours guaranteed.
You get the best all in one Greek wedding DJ hire package in Melbourne, we include everything you need.
We have live tracking so you will know our ETA and see exactly where we are on the day.
Every console we use is made up of the same speakers, lights and music collection. Consistency is key to a Great Wedding!
We have onsite downloading for last-minute requests.
We have a collection of 90,000 songs.
MC duties are included with some DJs on request. MC duties are not available in Greek. If you require a Greek-speaking MC we work with two, George Kapiniaris Wedding MC & Maria Papoulias MC.
Get free set up with every booking.
Unlimited email & phone call support.
My partner and myself have had to move our wedding multiple times due to COVID and James has been the most amazing support and was always the first to call us when announcements where made. James communication through out the whole process has been above and beyond we cant recommend him enough!
James was so committed to making sure our wedding was one of the happiest days of our lives - and it was! Nick and I had the absolute best time, and so did our guests (who gave us plenty of compliments on the music selection). James is a great choice if you want someone experienced, reliable and personally invested in your day. Thank you for helping make our wedding day so special.
We are sooo glad to have chosen to pick only DJ's for our wedding. James was an absolute delight to coordinate with. We are so lucky that we went with them as we made a huge blunder with our dates and book the wrong date but James was quick enough to assure us not leave us high and dry but find us another DJ and MC for the night, Steven who was an Absolute legend.We also chose to go with the streaming service provided by Danii and our family and friends who joined internationally were not disappointed.Thank you James and the team for making our night memorable.
James was awesome, had a great time and very flexible with all the different types of music to be played. Very friendly and helpful throughout the preparation leading up to our wedding and on the actual day. Had a great time and so did all of our guests. Will most definitely recommend and use again for future.
James was absolutely amazing! Professional with high attention to detail. He made the process stress free and responded to queries immediately. Thank you!
Thank you very much. The DJ did a fantastic professional job playing great music that got everyone going on the dance floor!.
Exceptional service from James and Daniil. Both guys really looked after us and it was a pleasure to work with them. Thank you guys!!
Picking a DJ for your wedding is always a risk, they are the ones the will dictate the quality of the Vibe at your wedding. Luckily for us we went with James at Only DJ's.He knew all the answers to our questions before we asked them, dialled into our crowd and delivered a great atmosphere, and was a killer MC.As a note; we are Italian and James was very knowledgeable about our traditions and knew exactly what to do.
James was fantastic right throughout the entire process in planning for our wedding night. The organisation & level of communication was awesome and put us at ease. This allowed for a great night where James hit the mark with the mixture of Greek and English music and read of the crowd. We could of not of asked for anything more and have no observations. Personally a great guy who was also so genuine and cared a lot about how our night went. Would recommend him to anyone looking for a DJ. Thanks James!
James was fabulous!! He hosted my son's 12th birthday celebration and the kids had a ball. He played my sons favorite tunes, he was adaptable and catered to the mood of the group and most importantly made my son feel super special (yet still cool) on his birthday. James was also able to accommodate a booking change due to covid and was understanding of the current climate. Thankyou James. We will use you again for future events and highly recommend you to anyone else too 🙂
We had James DJ our wedding and I highly recommend him! He was immediately very responsive, answered all my questions and worked with us to create the perfect vibe for our day. He did our ceremony and reception and both were absolutely fantastic. He reads the room and sets the tone of the event perfectly. Thanks James!
Big shout out to James at Only DJ's!Had James for my daughter's 13th bday party last night and was an absolutely hit!Had us all on the floor dancing! Great music, great lighting and great to deal with!Highly recommended! Thanks again James! So lovely to meet you 🙂Angela
We used OnlyDJs Melbourne for our engagement party and were thoroughly impressed with the whole package provided by James. We were provided a truely professional service with prompt communication throughout. James did an awesome job with the music on the night, kept everyone on the dance floor and accommodated all our requests. I could not recommend highly enough.
We were lucky enough to have James DJ and MC our wedding night. From first meetings and impressions we were immediately impressed by his organization, communication, and preparedness leading up to the evening. During the night when our nerves and anxiety were at its highest, James reassured us with our plans and course of action, while also being receptive and flexible as events changed . He kept everybody to schedule, brought up the energy of the guests, and most importantly played some fantastic music. We had a night that we will look back and cherish for the rest of our lives.It was an absolute pleasure James, we cannot thank you enough!Don and Keziah.
James was absolutely phenomenal for our wedding. He made everything so easy, was well prepared and responds promptly.James made the wedding of our dreams come true, he listened to all our requests and understood exactly what we wanted out of the night.Would 10/10 recommend!! 👏👏
We booked James for our wedding about a year in advance. We had interviewed 5 or 6 other DJs/MCs prior to booking him however James' experience with Greek music as well as how personable he was made him the clear choice.Our brief was "deep/tropical house vibes" for our cocktail hour and "2000s house party/club music with a few traditional Greek dances thrown in at the start" for our reception and he absolutely nailed exactly what we were after.Our dance floor was one of the highlights of our wedding with guests commenting on how fun our wedding was because of the DJ.We would absolutely book James again for any function we have.10/10 would recommend
James did an awesome job at our wedding & made us feel very special. His attention to detail & professionalism was top class. I'm so glad we chose Only DJ's Melbourne & will be recommending them toeveryone.
James was so good for our wedding. Highly recommended! He was amazing!
James is an excellent DJ and was a great addition to our son's christening. He is professional, responsive and knows how to keep an event moving along nicely (even with rowdy Greeks!). His song collection is extensive and he kept everyone on the dance floor. He even has an option for kids' entertainment which was a nice touch. Would absolutely recommend.
James is a fantastic teacher. He works very well with our 8 year old daughter. He is patient, clear and easy to work with. Highly recommend him as to anyone who is looking to learn how to DJ. Great communicator and always punctual. Our daughter has enjoyed every lesson.
James is a titan in his industry, couldn't have asked for a better DJ to do my wedding. He is a true professional, is passionate about his art, and gets to know you on a personal level so that he can deliver the best experience possible. That's exactly what he did and everyone loved James. Will be using Only DJ's for all my events!
James was fantastic to work with, and was really accomodating even with a packed schedule. He made sure we were fed, and made sure we had time for ourselves
James was so lovely in the lead up to our wedding and on the night. There was a minor hiccup with our first dance, but the rest of the night was great and everyone had an amazing time on the dance floor 🙂 would recommend
James was excellent, my son loved the lesson and then DJ set with friends after for his 11th Birthday. The lesson was well planned, along with booklet and set up for future lessons.
My Fiancee and I had a blast at our Engagement Party last Saturday! DJ James Ellis was prompt engaging and professional from day one and really got everyone dancing on the night - even my grandmother! Thank you James we appreciate your energy and efforts to ensure that we had a danceful evening! Sotiri & Elena
There are not enough stars here to rate James high enough!That man seriously went above and beyond for my partner and I for our wedding day.From having emailing us from day 1 and knowing exactly what we wanted to messaging after to see how we were and congratulating up.If you would like someone who is talented, knows how to read crowds, a down to earth person then James is the DJ for you.
Could not recommend James enough! We booked James for our wedding and he made the whole process leading up to and on the night so seamless. Didn't have to worry about a thing with James, you can definitely count on him for an awesome soundtrack tailored specifically to your taste.
Just want to say a huge thankyou to James! He was amazing from the start, From the booking process to the night of our wedding. He attended the photo booth the whole night & made our guests feel so comfortable that they kept going back! I had forgotten to get glue and pens for my guestbook so he went to the shops and brought it himself (although he didn't have too, he did.) We're very happy customers and couldn't recommend James enough! Thank you so much again 🙂
Massive thanks to James for DJ'ing my son's 18th Birthday. Easy to talk to, very responsive, great DJ! You rock tysm 💯
James was an awesome DJ and MC for our wedding.He's approachable, responds quickly and checks through every detail with you in the lead-up to the big day. This was already great, but on the night James went to another level, ensuring everything runs smoothly and showing great knowledge of reading the crowd. The first dance set was a particular highlight!Would highly recommend James as both DJ and MC!
James did an amazing job at mine and Jasons wedding last week, he was flexible with postponements due to covid, kept in touch with us throughout the process and made our night unforgettable. Highly recommend using only DJs for your wedding or event!
James was so great! He created such a great fun atmosphere for our wedding where everyone honestly had a blast, the dance floor was full and everyone commented on how good the music was. Honestly cannot recommend him highly enough. He was also super helpful and easy to deal with through the entire planning phase with heaps of great ideas and advice!
Fantastic experience. James was really professional and considerate during consultations, he helped us plan a great night for our guests. On the night he knew exactly how and when to change the pace. He knew which Greek music to play and which modern music would go well with it. He checked in with us throughout the night as well and worked with our MC to make sure the formalities were perfect.I honestly couldn't have asked for a more perfect DJ. Thank you very much James.
James and the team from Only DJs are outstanding. They were a pleasure to deal with and went over and above to ensure the music and atmosphere for our wedding party was just as we'd envisaged and hoped for. Nothing was too much trouble and James' attention to detail was incredible -all the little touches that go towards making a party run smoothly and look effortless. Thank you James!
Despite all the late challenges we created the night far exceeded our expectations. Our wedding reception was flawless and the dance floor buzzing! Thank you again for a fantastic night! we will be recommending you to our engaged friends for their weddings!
Had rose petal confetti cannon for an event in Jan 2021. Transparent communication and responsive.
Professions conduct and easy to work with . Made the night fun for all the children . Highly recommend
Mr James shows great patience & kindness in teaching our 6 yr old son the basics to DJ.
Great DJ on time no fuss and true to his word excellent light show with a good range in music will be using him again
James was extremely professional and gave us the best range of Greek/English music on our special day. We were very happy with his MC skills and the way he interacted with guests. He kept us in the loop about everything and communicated with us until the day of the wedding. We highly recommend James as a DJ/MC service!
James is an absolute legend ! Has the best music selection , reads the crowd perfectly , and all in all is a great guy! Have used Only DJs for a few events now and can't wait for my next event ! Couldn't recommend more highly 💪🏼💪🏼💪🏼
James was very helpful in the lead up to our wedding. He took the time to make sure he had a good idea of what we wanted, and used that to create a wonderful evening for us. Professional and very well priced, I would highly recommend him
We had James DJ and MC my Daughters wedding and he was awesome. Need a DJ for your event, James is your man.
James was such an amazing guy to liven up our wedding day.He was easy to work with, replies straight away and just makes everything easy for you on the day.His new sound system was impressive and lucky to have his upgraded equipment on our special day.Thank you James!
Had a great experience with James. Accommodated all our needs, courteous, polite and customer focused. Great DJ andMC. Would definitely recommend to anyone
We Have The Best Greek Music To Even Get Yiayia
&

Pappou On The Dancefloor
We Are Taking Things Back Old School! You Can Now Request Turntables With Your Booking!
Add Turntables to your DJ MC Booking
Would you like to have your wedding DJ spin tunes on turntables? You now can!
We are now providing Turntables on request pending availability for events. We can rock your night and put on a show whilst using our turntables.
We do have a surcharge for providing this awesome old school true DJ service that starts at $295.
Why do we charge extra for Turntables?
Djing on turntables takes more skill than your average DJ has. To beatmatch and get the timing right is an artform. It takes finesse to master mixing any style of music with turntable's, which means you will be getting the very best in entertainment.
When DJing with Turntables it does add a lot of time to set them up and to calibrate them accordingly.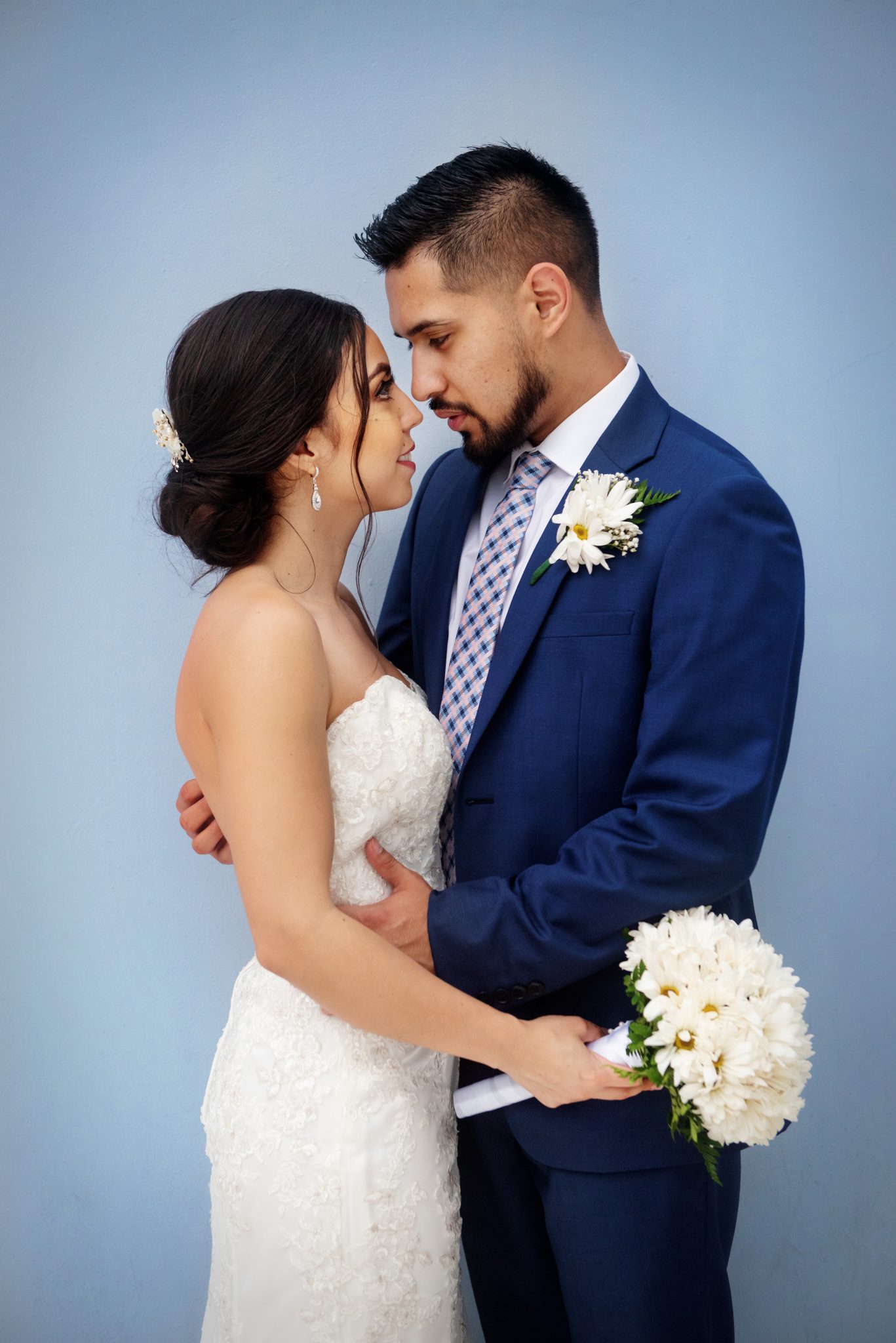 Contact Us, Call Us 0424865326 or Keep on Scrolling For More Information.
LIMITED TIME OFFER BOOK A DJ
&

RECEIVE $200 OFF DRY ICE

&

FIREWORKS RRP
0
Weeks
0
Days
0
Hours
0
Minutes
0
Seconds
Greek wedding DJ hire in Melbourne
We are Melbourne's premier & Best Greek wedding DJ hire service. Our Google reviews back these claims and we always pack the dance floor at every wedding.
Our approach for any Greek wedding is to go in with the mindset 'we are there for you'. We want to play the music that matters to you!
It is your special day and we will do whatever you need to make sure your day flows smoothly and is amazing.
Our job is to work off your music preferences and play other songs that may compliment them.
We have music to suit every geographic region of Greece. We have a large selection of some of the best Greek music making your Greek wedding DJ Hire easier than ever.
LIMITED TIME OFFER DJ
&

Photobooth Deals
0
Weeks
0
Days
0
Hours
0
Minutes
0
Seconds
Ipad Booth & DJ Melbourne
We are delighted to announce a special offer with our DJ hire services.
For a limited time, we are offering our iPad booths with a DJ  at a phenomenal rate.
Our Naked iPad booth with props. Starting at $350 when you book a DJ.
Our iPad booth with props and up to 300 prints. Starting at $545 when you book a DJ.
Bouzouki Player – Pantelis Krestas
Pantelis Krestas – Bouzouki Player 
We are honoured to work with such an amazing and professional Bouzouki player with our DJ hire services. Nothing beats the buzz of a live bouzouki player
Pantelis has been performing in the music industry and weddings for over 20 years in Australia and Internationally and is considered one of the best bouzouki players for any Greek event or wedding in Melbourne.
Hiring a bouzouki player for your wedding is a great way to add more ambience and fun to your wedding offering you a truly memorable entertainment experience.
Pantelis can perform during the night for playing alongside our Greek DJs collaborating with song selections. Pantelis can perform throughout the night of your wedding, from the start of the bride and groom wedding entrance right through to the dancing of the kalamatiana, syrta, tsiftetelia and zebekika.
His repertoire consists of traditional and modern Greek music to entertain guests of all parts of Greece and all ages.
Professional MC's
&

Greek Speaking MC's – Optional Extras
Great Wedding MC's & DJ's Make Your Wedding A Success
Attention to detail is very important for your special day. Our comprehensive run sheet/checklist will make planning your wedding simple and easy.
Our all-inclusive yet simple checklist covers all the traditional activities that take place throughout your wedding reception. This makes planning and coordinating your wedding easy.
We have also teamed up with one of Australia's best professional emcees John Deeks.  John is well has a wonderful reputation for being the 'ultimate professional. He is obliging, flexible, personable, engaging and puts in 110% into anything asked of him.' Naomi Smith Club Events – Sandringham Yacht Club
We can put you in touch with John, the voice of JB you've done it again as an MC for your wedding.
Whether we are MCing or you have an MC, our checklist will ensure that everyone is informed prior to any activity that is taking place. Request a quote with us now to get a copy and to find out why we are Melbourne's best wedding DJ's.
Greek Speaking MC – Maria Papoulias
We have also teamed up with Maria Papoulias a Greek-speaking MC and a Commonwealth registered Marriage Celebrant.
She is a warm, outgoing and bubbly person who will light up your wedding reception.
She is versed with the microphone and will present your whole reception in Greek and English.
She prides herself in keeping you and your guests engaged and entertained.
Did you know we have a Greek music list? We are the ONLY Greek DJ to provide our clients with a list of Greek music in categories and regions to suit any Greek wedding.
Optional extras with Greek wedding DJ hire – Dry Ice Effects &/or Fireworks
Dry ice effects
We have a great effect that won't bust your wedding DJ hire budget. For only an additional $300 we can have you dancing majestically on clouds for your first dance.The dance floor will be one massive cloud truly adding sheer brilliance to your first dance a taking your special day to a new level.
If you would like to dance on the clouds and need more information click HERE.
Dry ice & fireworks effects
If you would like to take your fire dance to the next level you can add fireworks with your dry ice effects. You can have these captivating effects added to your wedding when you book a DJ starting at $895 for the two!
For more information about this wonderful effect please click HERE.
Why is Greek DJ hire is a better option than a band?
A DJ has access to thousands of songs and can easily play any song title the couple or guests wish for.
Greek DJ hires do not take breaks and can play for the length of the reception without any interruption.
Greek DJ hires are thousands of dollars cheaper than the alternative option.
DJ's can provide you with professional grade lighting fixtures and many other add-ons that you might require. You will not have to contact multiple vendors to get what is needed.
A DJ doesn't require a large area to set up, whereas a wedding band does take up a substantial amount of space.
With COVID restrictions a DJ is only considered 1 person whereas as wedding band consists of all members.
A DJ can play any request and rock the dance floor all night. A wedding band is dependent on the songs they know.
We give you the best in light in sound for your big fat Greek wedding!
Our Packages
All our Greek wedding DJ hire bookings come with three brilliant packages based on the number of guests expected. With some of the best Greek DJ's in the industry! Our packages are available at some of the best prices in the industry contact us for more information.
For expected guest of up to 200, we recommend our Gold Record Greek wedding DJ hire package which includes:
Two Column speakers
Two 12″ subwoofer
One light bar with built-in laser
Wireless microphone
DJ Mixer
For expected guest of up to 200-250 with large rooms, we recommend our Diamond Record Greek wedding DJ hire package which includes:
Two  Column speakers
Two 12″ subwoofer
Two 12″ speakers
One light bar with built-in laser
Wireless microphone
DJ Mixer
For expected guest exceeding 250, we recommend our Platinum Record Greek wedding DJ hire package which includes:
Two  Column speakers
Two 12″ subwoofer
Four 12″ speakers
One light bar with built-in laser
Wireless microphone
DJ Mixer
Consoles are based on availability and may be replaced with previous DJ booths.
To see a display of our DJ hire packages please click here. If the room is very large, a larger package may be required to evenly distribute the sound.
We have a large selection of some of the best Greek music making your Greek wedding Dj Hire easier than ever. We are the ONLY Greek DJ firm to provide a music list. Our music list is made up of Kalamatiano, Tsiftiteli, Zebekiko, Critika, Pontiaka, Nisiotika, and Modern Greek Dance/Electronic Dance Music (EDM). Our list is available when you book us.
Greek wedding DJ hire approaches
We have a number of approaches for our Greek wedding DJ hire packages,. There are a number of successful song selections we have used to make sure that your night is one to remember.
Most importantly our approach is whatever you want!
We do have so fantastic ways to start the night off!
Playing elegant solo piano music, also at a background level.
Playing jazz that is suited for canapes and dinner.
Playing romantic music.
Playing Greek music from our background music section.
If these approaches don't suit your needs or style of wedding we can work on an approach that best suits you. It's your special day so we are here to make it magical.
We suggest playing background music until after the speeches have concluded, then we will commence your playlist. The reasons for this are:
So your guests can have a few drinks, relax and talk amongst themselves.
When the speeches are over everyone is engaged and we can drop the best music to get the dance floor going.
We can structure the night to ensure there is a great mix of both English and Greek music. We have a wide selection of both that will keep you and everyone on the dance floor doing the Zorba all night long.
Our DJ's will also endeavour to keep the night on track with the run sheet. Us Greeks are famous for running on Greek time but our Greek Wedding DJ's will ensure that everything stays on time. We will work with your MC or your point of contact for the evening to ensure that everything runs smoothly. We understand that big fat Greek weddings can be stressful and we aim to make our Greek wedding DJ hire as stress-free as possible.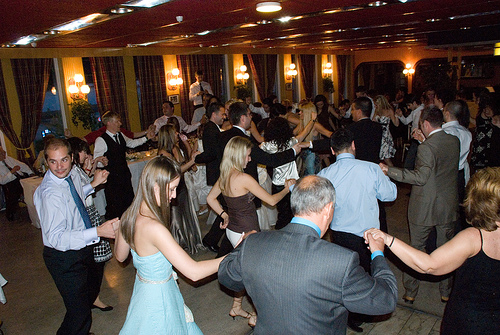 Contact us & recommended suppliers for Greek wedding DJ hire in Melbourne
Contact us on 0424 865 326 or fill out our contact us form for a Wedding DJ hire package quote, we will do our best to help. Check out our YouTube channel or Instagram page to see us performing. We are sure you will be impressed by how packed the dance floor is at all our events!
If you are still looking for a venue please check out our recommended venue page. We have some really amazing venues listed to make wedding planning easier for you. Click here for more information.
Finally, if you require a photographer, videography or photobooth hire please click here
GREEK WEDDING DJ HIRE PRICES MELBOURNE
Our fees will vary to reflect the individuality of your wedding. Only DJs Melbourne prides itself on providing an affordable, consistent quality service. Please fill out our contact us form or call us on 0424 865 326 so that we can tailor a package suited to your needs.
We operate all over Melbourne
We offer Greek Wedding DJ hire in Melbourne, including but not limited to:
Abbotsford, Airport West, Albert Park, Alphington, Armadale, Ascot Vale, Ashburton, Balaclava, Balwyn, Bayswater, Belgrave, Bentleigh, Berwick, Blackburn, Bonbeach, Box Hill, Brighton, Brunswick, Bundoora, Burnley, Burwood, Camberwell, Canterbury, Carlton, Carnegie, Caulfield, Chadstone, Chelsea, Chirnside Park, Clayton, Clifton Hill, Coburg, Collingwood, Cranbourne, Dandenong, Deepdene, Doncaster, Donvale, Docklands, Elsternwick, Eltham, Endeavour Hills, Epping, Essendon, Fairfield, Fern Tree Gully, Fitzroy, Flemington, Forest Hill, Footscray, Gladstone Park, Glen Iris, Glen Waverly, Greensborough, Greenvale, Hampton, Hawthorn, Heidelberg, Ivanhoe, Keilor, Kew, Kensington, Knoxfield, Kooyong, Lalor, Lilydale, Macleod, Malvern, Mill Park, Mitcham, Mont Albert, Moonee Ponds, Mount Waverley,  Mulgrave, Murumbeena, Noble Park, Northcote, Notting Hill, Oakleigh, Olinda, Ormond, Parkdale, Pascoe Vale, Point Cook, Port Melbourne, Prahran, Preston, Princess Hill, Reservoir, Richmond, Ringwood, Rowville, St Kilda, South Yarra, Springvale, Strathmore, Surrey Hills, Templestowe, Thomastown, Thornbury, Toorak, Warrandyte, Watsonia and many more.
If you don't see your suburb on our list this doesn't mean we don't service your area.
HOW DOES LIVE TRACKING WORK? HOW DO I KNOW WHEN MY GREEK WEDDING DJ HIRE IN MELBOURNE IS NEAR ME?
Our live tracking is operated through Google maps. On the day of your event, our operators will send you one SMS with the link to see our live location and estimated time of arrival (ETA). All you will need to do is click the link and open it up in Google Maps. Google Maps will give you our real-time position and our estimated time of arrival that will change due to traffic conditions. You will now no longer have to ask yourself, is my dry ice hire near me yet?