Football / Sports club DJ hire in Melbourne
At Only DJ's we pride ourselves on offering the best sports club DJ hire packages. We know that a sports club is more than a club and it's a family and there is no better way to celebrate club milestone events than with a DJ who can play all the very best music for you.
Our Sports club DJ's are highly experienced even have working with children checks for junior sports clubs that may want to celebrate their teams win. Click HERE for more information about our WWCC.
To book or get a quote for a sports club DJ hire please fill out our contact us form or call us on 0424 865 326.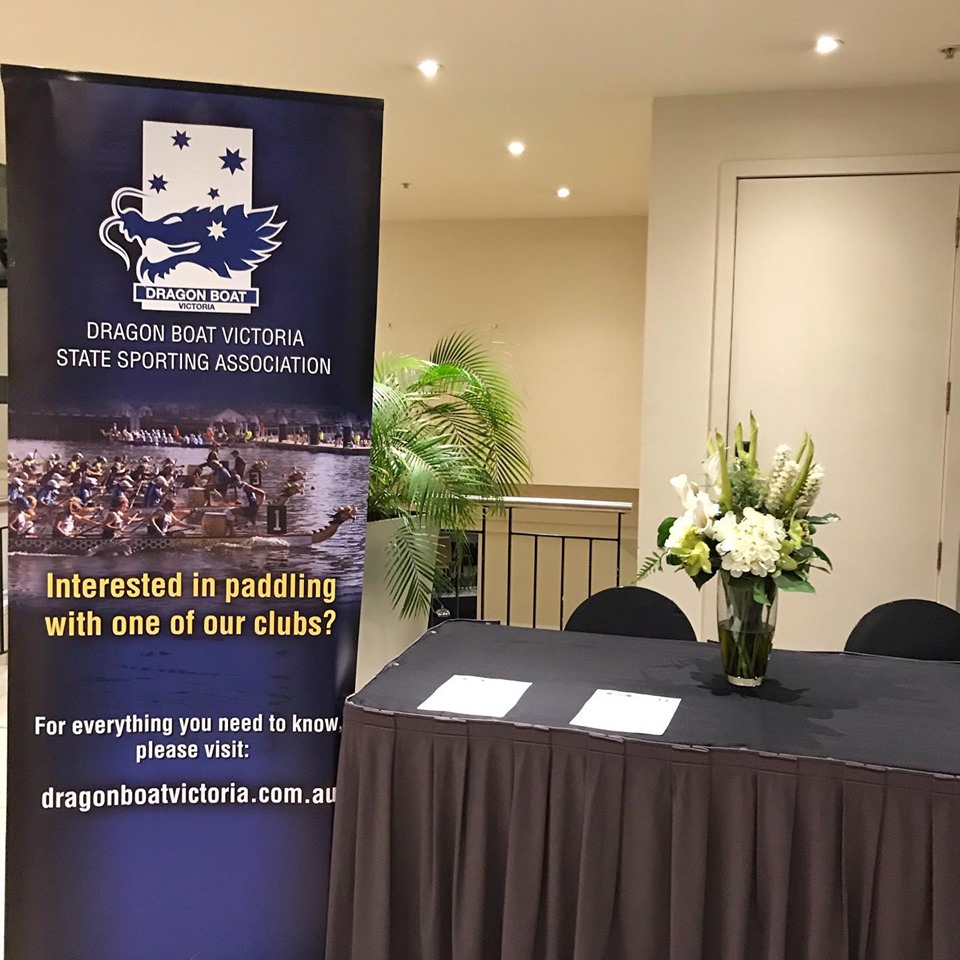 Why choose Only DJs for sports club DJ hire?
We have a 5-Star Google rating. If our past clients love us, you will too!
Our DJ team have working with children checks. Click HERE for more information about our WWCC.
Our equipment is tagged and tested to meet safety regulations.
We will answer your emails or calls within an hour guaranteed.
We aim to offer the best all in one DJ hire package in Melbourne, lighting and MC-ing come with all our bookings. Other firms charge you for the extras we offer at an inclining rate.
We have live tracking so you will know our ETA and see exactly where we are on the day.
Every console we use is made up of the same speakers, lights and music collection.
We have onsite downloading for last-minute requests.
Our DJs are experienced, professional and friendly.
Exceptional service from James and Daniil. Both guys really looked after us and it was a pleasure to work with them. Thank you guys!!
James was our DJ for our wedding back in May. We had a half Greek, half Australian wedding.He kept in touch in the lead up to the day via phone calls and email.He was honest about what songs would be appropriate, while still playing our requested songs.He was able to help us create a run sheet that made for a better flow of the night.He was also able to read the dance floor and catered for all age groups and genres of music. It was amazing to see everyone have fun and participate in the Greek dancing.Before making any music decisions he would check with us first to make sure it's what we wanted.He kept everything covid safe and throughout the night would check on us to make sure we were eating, drinking and happy.And for some extra fun, James let me get behind the booth and have a go at DJing!Looking back at our wedding photos and video, you can see how everyone was having a great time, and that's exactly what you want.
We had James DJ and MC my Daughters wedding and he was awesome. Need a DJ for your event, James is your man.
Great DJ on time no fuss and true to his word excellent light show with a good range in music will be using him again
James was extremely professional and gave us the best range of Greek/English music on our special day. We were very happy with his MC skills and the way he interacted with guests. He kept us in the loop about everything and communicated with us until the day of the wedding. We highly recommend James as a DJ/MC service!
Had a great experience with James. Accommodated all our needs, courteous, polite and customer focused. Great DJ andMC. Would definitely recommend to anyone
James was such an amazing guy to liven up our wedding day.He was easy to work with, replies straight away and just makes everything easy for you on the day.His new sound system was impressive and lucky to have his upgraded equipment on our special day.Thank you James!
There are not enough stars here to rate James high enough!That man seriously went above and beyond for my partner and I for our wedding day.From having emailing us from day 1 and knowing exactly what we wanted to messaging after to see how we were and congratulating up.If you would like someone who is talented, knows how to read crowds, a down to earth person then James is the DJ for you.
James was excellent, my son loved the lesson and then DJ set with friends after for his 11th Birthday. The lesson was well planned, along with booklet and set up for future lessons.
James was fantastic to work with, and was really accomodating even with a packed schedule. He made sure we were fed, and made sure we had time for ourselves
James did an amazing job at mine and Jasons wedding last week, he was flexible with postponements due to covid, kept in touch with us throughout the process and made our night unforgettable. Highly recommend using only DJs for your wedding or event!
My partner and myself have had to move our wedding multiple times due to COVID and James has been the most amazing support and was always the first to call us when announcements where made. James communication through out the whole process has been above and beyond we cant recommend him enough!
My Fiancee and I had a blast at our Engagement Party last Saturday! DJ James Ellis was prompt engaging and professional from day one and really got everyone dancing on the night - even my grandmother! Thank you James we appreciate your energy and efforts to ensure that we had a danceful evening! Sotiri & Elena
James was fantastic right throughout the entire process in planning for our wedding night. The organisation & level of communication was awesome and put us at ease. This allowed for a great night where James hit the mark with the mixture of Greek and English music and read of the crowd. We could of not of asked for anything more and have no observations. Personally a great guy who was also so genuine and cared a lot about how our night went. Would recommend him to anyone looking for a DJ. Thanks James!
James is an excellent DJ and was a great addition to our son's christening. He is professional, responsive and knows how to keep an event moving along nicely (even with rowdy Greeks!). His song collection is extensive and he kept everyone on the dance floor. He even has an option for kids' entertainment which was a nice touch. Would absolutely recommend.
Could not recommend James enough! We booked James for our wedding and he made the whole process leading up to and on the night so seamless. Didn't have to worry about a thing with James, you can definitely count on him for an awesome soundtrack tailored specifically to your taste.
Picking a DJ for your wedding is always a risk, they are the ones the will dictate the quality of the Vibe at your wedding. Luckily for us we went with James at Only DJ's.He knew all the answers to our questions before we asked them, dialled into our crowd and delivered a great atmosphere, and was a killer MC.As a note; we are Italian and James was very knowledgeable about our traditions and knew exactly what to do.
We are sooo glad to have chosen to pick only DJ's for our wedding. James was an absolute delight to coordinate with. We are so lucky that we went with them as we made a huge blunder with our dates and book the wrong date but James was quick enough to assure us not leave us high and dry but find us another DJ and MC for the night, Steven who was an Absolute legend.We also chose to go with the streaming service provided by Danii and our family and friends who joined internationally were not disappointed.Thank you James and the team for making our night memorable.
James was so lovely in the lead up to our wedding and on the night. There was a minor hiccup with our first dance, but the rest of the night was great and everyone had an amazing time on the dance floor 🙂 would recommend
Mr James shows great patience & kindness in teaching our 6 yr old son the basics to DJ.
James was so good for our wedding. Highly recommended! He was amazing!
We used OnlyDJs Melbourne for our engagement party and were thoroughly impressed with the whole package provided by James. We were provided a truely professional service with prompt communication throughout. James did an awesome job with the music on the night, kept everyone on the dance floor and accommodated all our requests. I could not recommend highly enough.
James is an absolute legend ! Has the best music selection , reads the crowd perfectly , and all in all is a great guy! Have used Only DJs for a few events now and can't wait for my next event ! Couldn't recommend more highly 💪🏼💪🏼💪🏼
James played at my 30th Birthday Party and was absolutely amazing!! He was so accomodating and easy going, and took my last minute requests for Kpop as well! Absolute star. Kept the vibe going right the whole day keeping my guests happy and entertain. I highly recommend James/Only DJ Melbourne! No regrets and definitely getting you back for my next events!
James was so committed to making sure our wedding was one of the happiest days of our lives - and it was! Nick and I had the absolute best time, and so did our guests (who gave us plenty of compliments on the music selection). James is a great choice if you want someone experienced, reliable and personally invested in your day. Thank you for helping make our wedding day so special.
James was absolutely amazing! Professional with high attention to detail. He made the process stress free and responded to queries immediately. Thank you!
Just want to say a huge thankyou to James! He was amazing from the start, From the booking process to the night of our wedding. He attended the photo booth the whole night & made our guests feel so comfortable that they kept going back! I had forgotten to get glue and pens for my guestbook so he went to the shops and brought it himself (although he didn't have too, he did.) We're very happy customers and couldn't recommend James enough! Thank you so much again 🙂
We had James DJ our wedding and I highly recommend him! He was immediately very responsive, answered all my questions and worked with us to create the perfect vibe for our day. He did our ceremony and reception and both were absolutely fantastic. He reads the room and sets the tone of the event perfectly. Thanks James!
James MC'd and DJ'd our wedding reception and completely made the night. Although we did not meet during our planning, James helped us to feel confident in his work from the get go. On the day he was incredibly professional and accommodating. Not once was there a lull in the energy of our guests, all because of James' ability to read the audience. He was able to accomodate our request for Greek and English entertainment, and we can't thank him enough for contributing to an incredible night! Thanks James!
James was fabulous!! He hosted my son's 12th birthday celebration and the kids had a ball. He played my sons favorite tunes, he was adaptable and catered to the mood of the group and most importantly made my son feel super special (yet still cool) on his birthday. James was also able to accommodate a booking change due to covid and was understanding of the current climate. Thankyou James. We will use you again for future events and highly recommend you to anyone else too 🙂
Had rose petal confetti cannon for an event in Jan 2021. Transparent communication and responsive.
James was so great! He created such a great fun atmosphere for our wedding where everyone honestly had a blast, the dance floor was full and everyone commented on how good the music was. Honestly cannot recommend him highly enough. He was also super helpful and easy to deal with through the entire planning phase with heaps of great ideas and advice!
James was awesome, had a great time and very flexible with all the different types of music to be played. Very friendly and helpful throughout the preparation leading up to our wedding and on the actual day. Had a great time and so did all of our guests. Will most definitely recommend and use again for future.
Professions conduct and easy to work with . Made the night fun for all the children . Highly recommend
What an awesome kids party - highly recommend - knew how to keep the party and kids going - they had a ball - thanks
Big shout out to James at Only DJ's!Had James for my daughter's 13th bday party last night and was an absolutely hit!Had us all on the floor dancing! Great music, great lighting and great to deal with!Highly recommended! Thanks again James! So lovely to meet you 🙂Angela
James is a fantastic teacher. He works very well with our 8 year old daughter. He is patient, clear and easy to work with. Highly recommend him as to anyone who is looking to learn how to DJ. Great communicator and always punctual. Our daughter has enjoyed every lesson.
Had a great time at my 30th+1!
Thank you James for giving our daughter such a wonderful birthday party! They all loved dancing the night away to your fabulous tunes..! And we were all so impressed with your setup! The lighting really made the room look amazing!Thank you so much!Can't wait to organise another party to have you back!
I hired James to DJ at my wedding. We had the event a few months back and I couldn't be happier with the outcome.In the lead up, James was flexible and worked to hours and dates that suited the bride and me. He had templates ready to go to simplify the process, and got to know the bridal party to improve the experience on the night.What really stood out – we had a separate MC for the wedding. James went out of his way to partner with the MC to make it a better experience for all. He truly went above and beyond to make this day as special as he could.On the day, music was great. James read the room and played the right music to get people dancing. One callout in particular: he went out of his way to get some of the shyer members of my family involved in dancing. Everyone had a great night.I highly recommend hiring James for your event.
James was absolutely phenomenal for our wedding. He made everything so easy, was well prepared and responds promptly.James made the wedding of our dreams come true, he listened to all our requests and understood exactly what we wanted out of the night.Would 10/10 recommend!! 👏👏
Fantastic experience. James was really professional and considerate during consultations, he helped us plan a great night for our guests. On the night he knew exactly how and when to change the pace. He knew which Greek music to play and which modern music would go well with it. He checked in with us throughout the night as well and worked with our MC to make sure the formalities were perfect.I honestly couldn't have asked for a more perfect DJ. Thank you very much James.
James and the team from Only DJs are outstanding. They were a pleasure to deal with and went over and above to ensure the music and atmosphere for our wedding party was just as we'd envisaged and hoped for. Nothing was too much trouble and James' attention to detail was incredible -all the little touches that go towards making a party run smoothly and look effortless. Thank you James!
James was an awesome DJ and MC for our wedding.He's approachable, responds quickly and checks through every detail with you in the lead-up to the big day. This was already great, but on the night James went to another level, ensuring everything runs smoothly and showing great knowledge of reading the crowd. The first dance set was a particular highlight!Would highly recommend James as both DJ and MC!
We were lucky enough to have James DJ and MC our wedding night. From first meetings and impressions we were immediately impressed by his organization, communication, and preparedness leading up to the evening. During the night when our nerves and anxiety were at its highest, James reassured us with our plans and course of action, while also being receptive and flexible as events changed . He kept everybody to schedule, brought up the energy of the guests, and most importantly played some fantastic music. We had a night that we will look back and cherish for the rest of our lives.It was an absolute pleasure James, we cannot thank you enough!Don and Keziah.
James is a titan in his industry, couldn't have asked for a better DJ to do my wedding. He is a true professional, is passionate about his art, and gets to know you on a personal level so that he can deliver the best experience possible. That's exactly what he did and everyone loved James. Will be using Only DJ's for all my events!
We booked James for our wedding about a year in advance. We had interviewed 5 or 6 other DJs/MCs prior to booking him however James' experience with Greek music as well as how personable he was made him the clear choice.Our brief was "deep/tropical house vibes" for our cocktail hour and "2000s house party/club music with a few traditional Greek dances thrown in at the start" for our reception and he absolutely nailed exactly what we were after.Our dance floor was one of the highlights of our wedding with guests commenting on how fun our wedding was because of the DJ.We would absolutely book James again for any function we have.10/10 would recommend