Affordable Live Streaming Solutions For Your Wedding
Wedding Live stream services Melbourne
Wedding Live streaming services are a fantastic option so that your loved ones, either interstate or overseas can share and take part during your special day.
Live Streaming your wedding is an affordable option and has become the new norm given the number of lockdowns Melbourne has experienced in the last 16 months.
Our live streaming services are not just limited to weddings, we offer our services for any events you may need including:
Engagements
Birthdays
Corporate Events
Contact us for more information.
How Live Streaming Your Wedding Works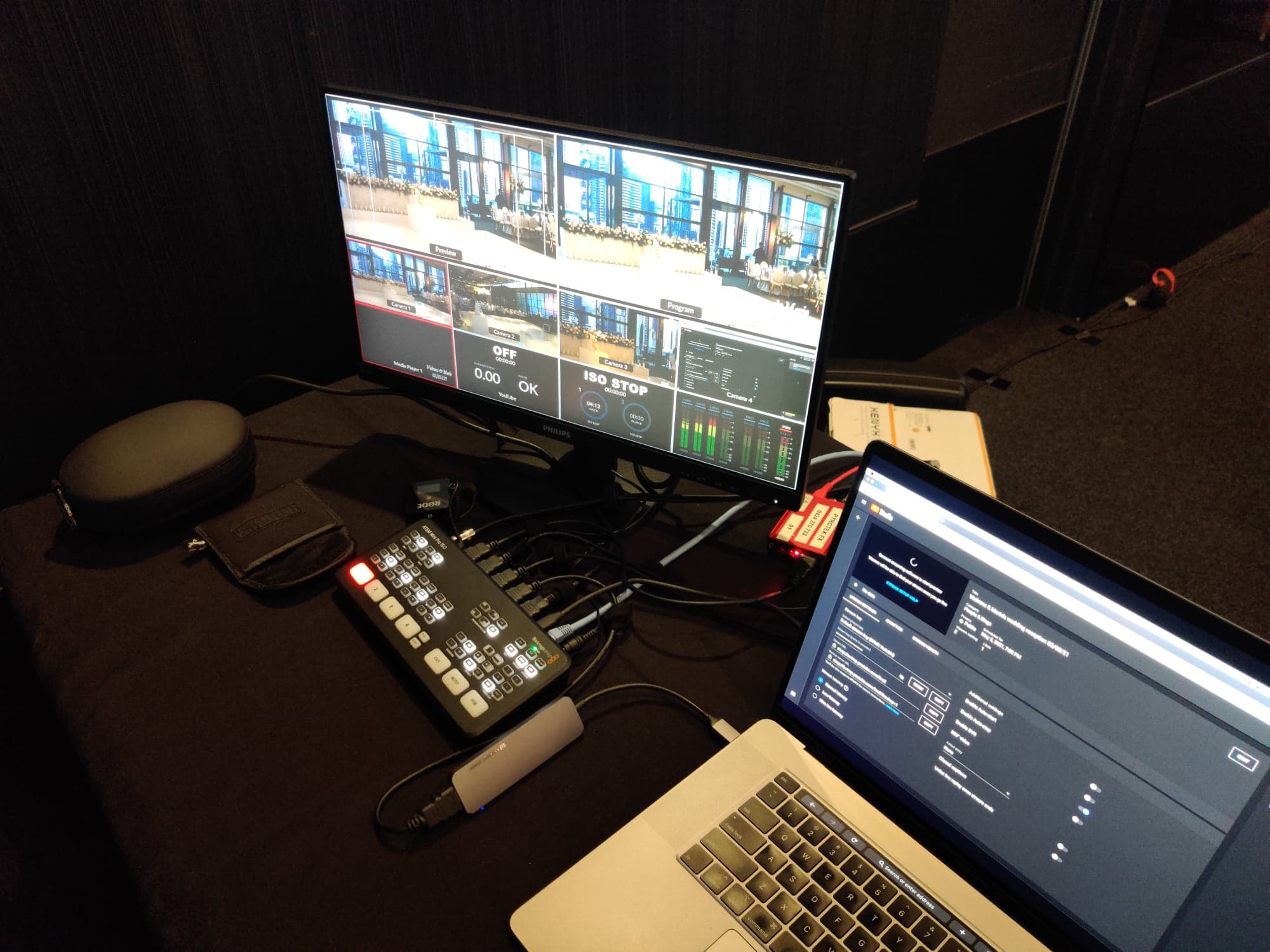 How does our wedding streaming service work? What do we provide?
We provide our services in 2-hour blocks.
We provide a 4G internet modem and connection.
3 cameras with HD video recording ability.
 A 4 or  8 Channel mixing desk.
Up to 5 additional cameras or media feeds can be added. This may include computers, DVD players, gaming systems.
What are the steps involved for wedding live streaming ?
We work with you to capture all the key events in your allocated booking block.
We go over your run sheet with you and advise if we will be able to effectively capture all the key events.
We ask you for photos of you and your fiancee, family and any other important photos you would like to share. This will be played as filler during meals.
You will receive a live stream link within 3 business days before your wedding or event.
We will arrive on the day and work with the MC, event coordinator, videographer, photographer and DJ to ensure everything is captured smoothly.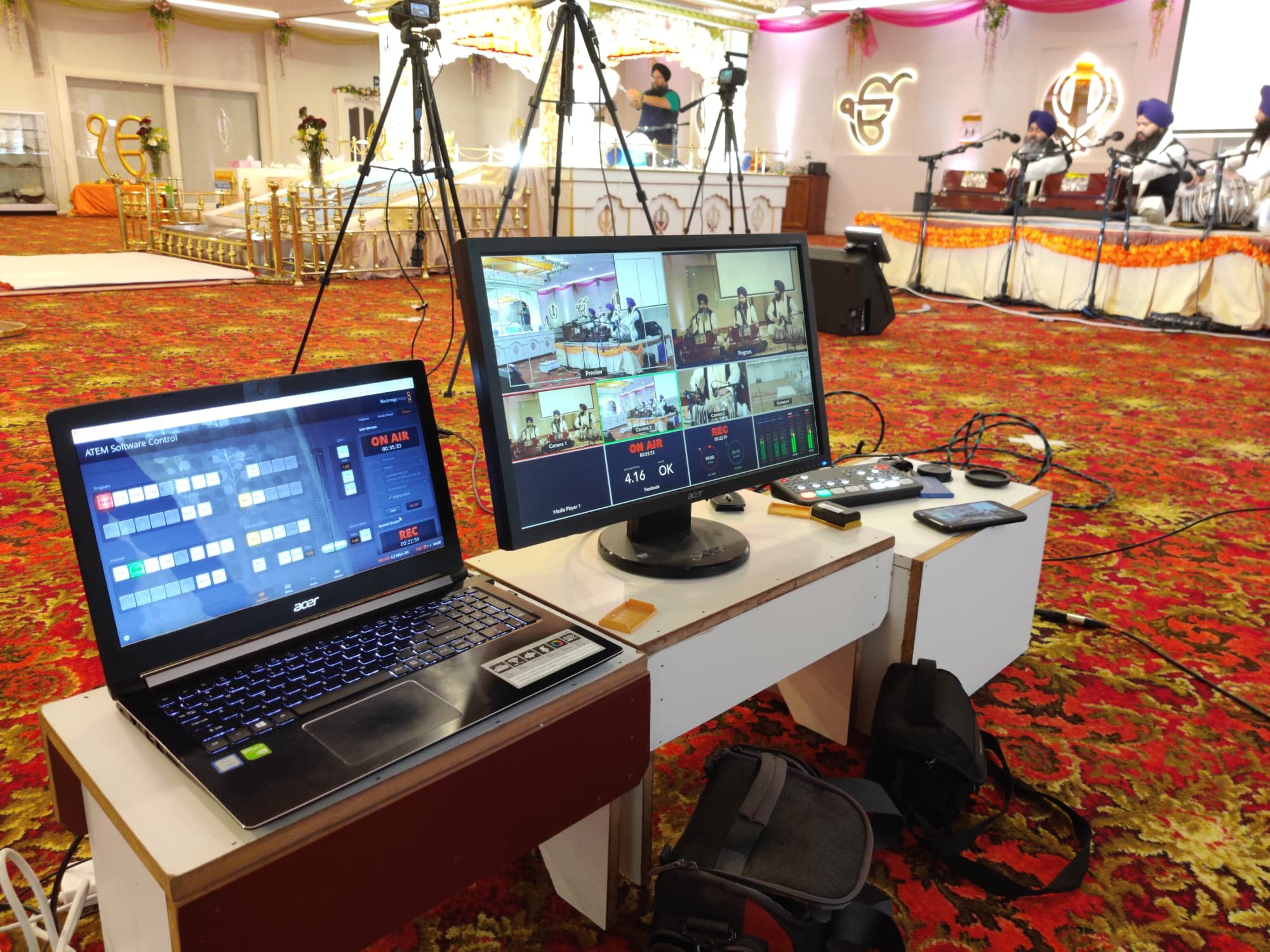 What is the difference between Videography & Wedding Live Streaming?
Streaming services are not on the same level of quality as a videographer. We are capturing things live and we do use high-quality equipment, however, Videographers have more time to edit and correct colours.
Videographers provide more than just the streaming services, they will edit and refine your video whereas our service will be raw unedited footage.
We do not recommend or advise using our services as a replacement for a videographer.
Our cameras are stationary and are set on tripods. We will make minor adjustments, however, our service is a basic streaming service. We can provide a cameraman for an additional fee.
What happens if the stream loses internet connectivity?
If there is a loss of internet due to low service areas we will upload the stream from another location once the block has ended.
Who will be doing our live stream?
Our Partner effects service Pyrotek FX will be providing technicians for the stream.