Why is there such a price difference to hire a DJ? Why do some DJ cost more to hire?
The cost to hire a DJ does vary depending on the type of provider. There are a number of firms that operate in the Mobile DJ industry that cater to different markets.
Entry into the industry is low there are a number of low budget and poor quality firms that either uses the cheapest equipment out there or cut corners in other ways such as pirating music.
When you do look at hiring a DJ there are a number of things you should be mindful of, the price to hire a DJ should be the last factor. A high-quality DJ firm will have higher prices, but why are their prices higher? High-quality firms will have:
Public liability insurance.
Working with children checks.
Music licensing.
Every electrical item or cord is tagged and tested. This is a legal requirement for every electrical item in Australia.
A reliable car or van.
Back up DJs in the event of an emergency.
A consistent package to ensure quality.
Experienced or quality DJs command better pay.
Website Hosting & other expenses.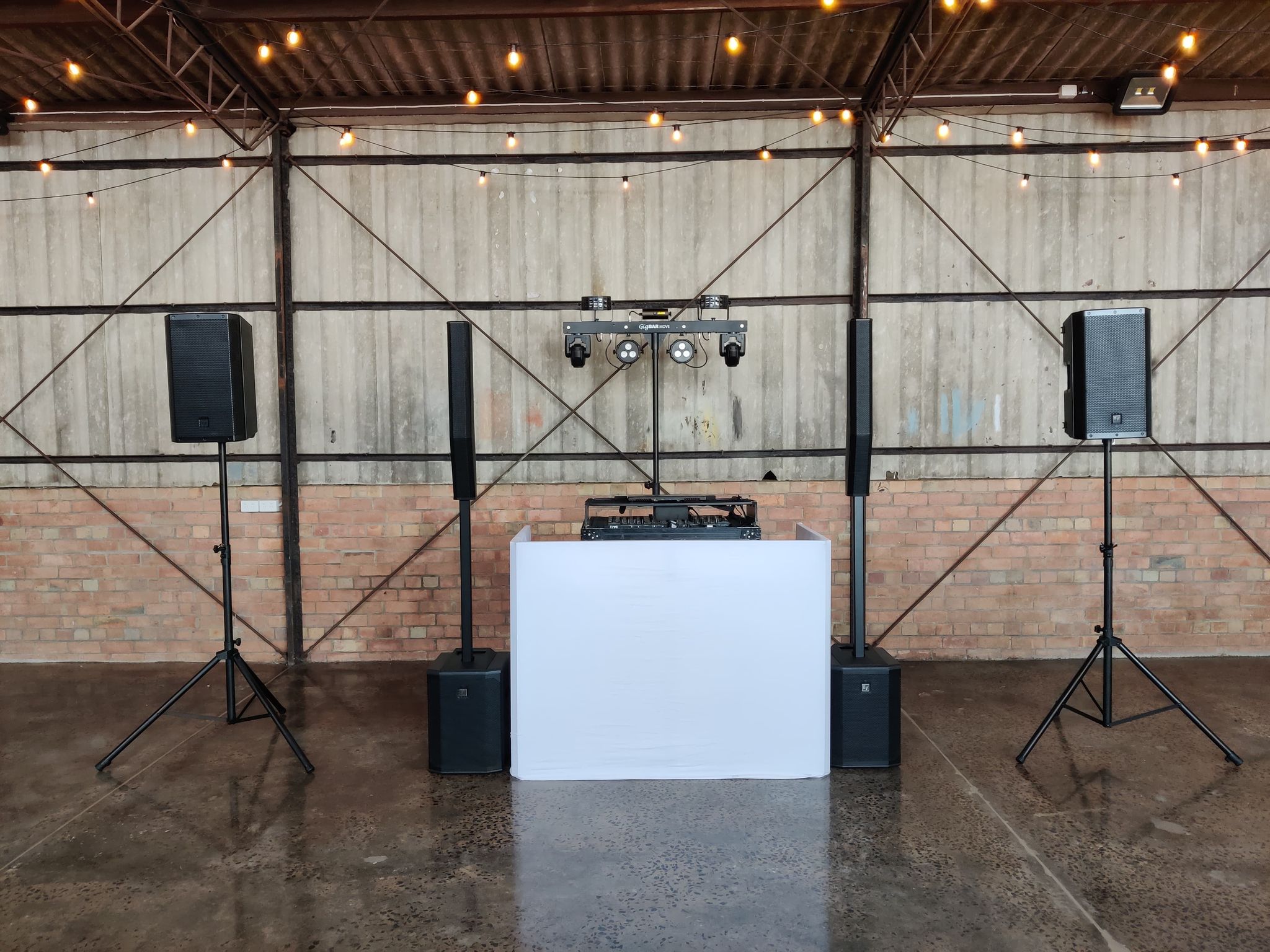 Why you should never choose a DJ based on cost alone. 9 Steps To Help You Get the Best!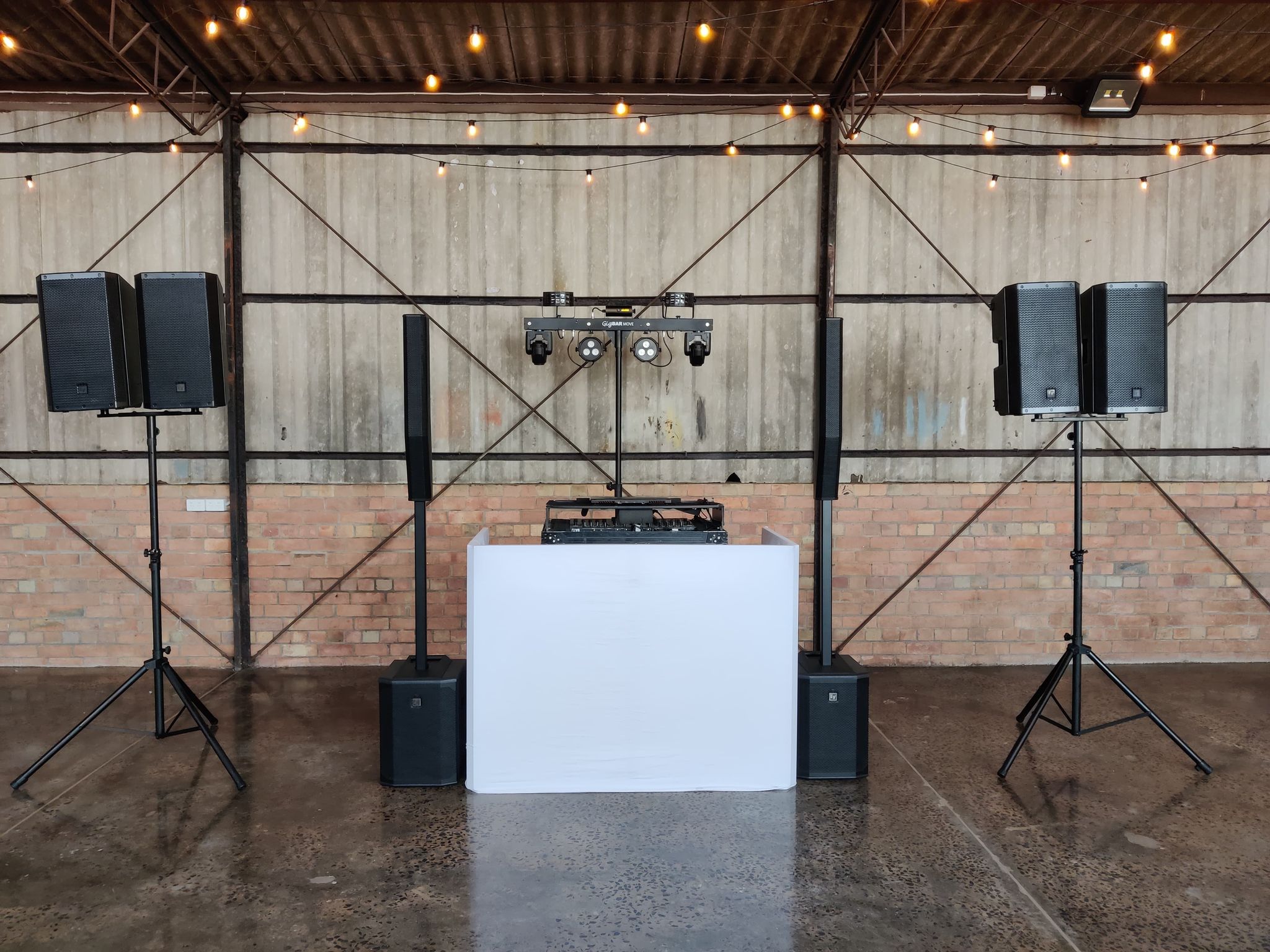 9 steps on how to pick a good quality DJ
If you need more help run picking a quality DJ use these steps: Check their reviews. This is the very first thing you should do. You should check Facebook, Google, Word of Mouth, One Flare, and any other review platforms.
When checking the reviews make sure they are not all grouped together. If they are, there is a good chance that they have been left by family or friends of the DJ and might not be an accurate reflection of their services.
Check out their Instagram and Facebook. If they are regularly posting from events then chances are they are busy for a reason.
Ask for referrals in forums or by friends. This is definitely one way to make sure that they are well respected by their former clients.
Check to see how responsive they are. Communication is the key to a successful event. If they don't get back to you within a reasonable timeframe they might not be the right DJ for you.
Check to see if they have proper terms and conditions. This is vital to making sure you are covered in the event of an emergency. If they don't have terms and conditions then most likely they are not a professional.
Check their ABN, this is another sure way to make sure they are a professional. If it is active, great, they are a legitimate business, if not please don't pay anything. To check a DJ's ABN please click HERE to be taken to the government's ABN look page.
Ask for their PLI (Public liability insurance). If they don't know what this is then you are probably dealing with an amateur, who might not be up to your expectations or standards.
Find out if they only DJ for a living. At Only DJ's we only DJ for a living meaning that we are always 100% committed to your event.
Lastly, use prices as a determining factor. You don't need to pay the very most for the best DJ but good ones will be located in the medium to top range of the prices.
These steps can be applied to other vendors too. For more information please click HERE to go to our vendor selection page.
If you're after a quality DJ get in touch with us! We know that we are the DJ for you!
Why Are Booking Fees non-refundable for the main DJ companies?
When you book a DJ most have a non-refundable policy in regards to this payment. Most people wonder why this is the case.
We will explain this for you. Firstly all businesses have operating costs as we have already mentioned.
We don't just charge for the time that we spend performing. Our full fee covers:
Insurances
Registration/licencing fees
Tagging & testing
Music purchases
Utilities
Internet
Website hosting
Phone bills
Our time and effort
Tax & Super payments
A DJ business is a service-based business. A DJ service can only work at most 3 nights a week. If a client cancels and we are unable to fill the empty date that is time lost. Because of this, most service-based companies employ a non-refundable policy to ensure they receive some funds to cover their expenses.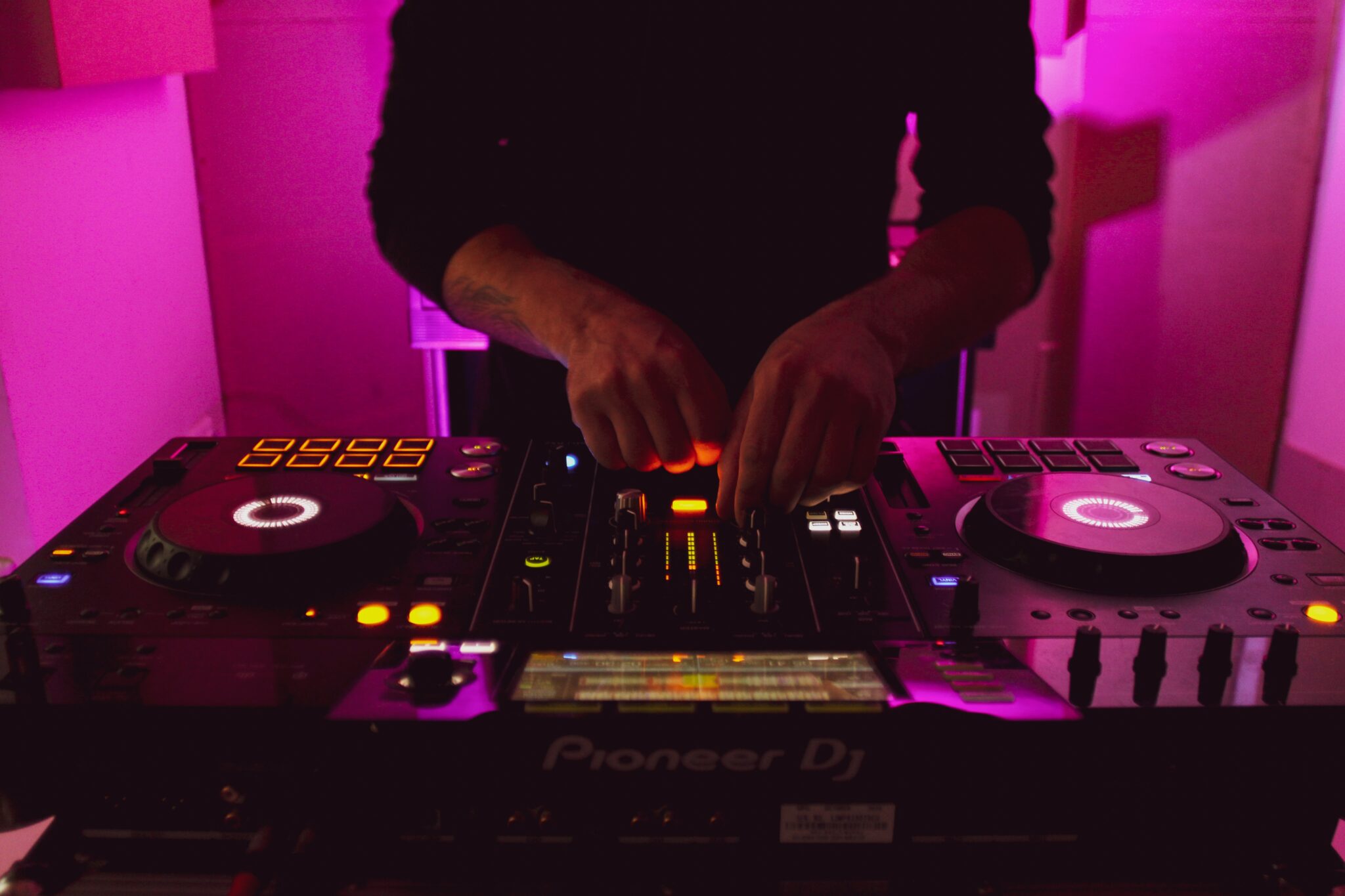 What is the difference between a low-cost DJ and a quality DJ?
A quick comparison with Only DJ's and budget DJ's
If you pay attention to the first image on your right, you will see a clean and neat DJ setup with no cords being visible other than a power lead discretely hidden in the background. All our DJ consoles are made up of the best equipment. Our speakers are either EV or RCF with AVE Subwoofers. EV speakers are a subsidiary of Bosch.
All our DJ consoles are exactly the same to offer a consistent service and we even offer live tracking on the day of your event.
Only DJ's also prides itself on paying all our DJ's the best wages in the industry, this means that we ONLY employ the best DJ's in the industry who are 100% committed to your event.
Some DJ firms pay untrained DJ's as little as $22 per hour. When the cost to hire a DJ is low there is a lower chance of the DJ you booked being loyal to your event. This lack of loyalty is very common for low paying DJ companies, who book a DJ offering them a poor pay packet and when a higher paying job turns up they cancel last minute, leaving the customer stressed and upset. That's why our team is always paid fairly and above award standards.
Is the cost to hire a DJ the only difference between the two? Why is there a big difference in price to hire a DJ?
No, the cost to hire a DJ is not the only difference. The second image is of a low-cost provider. If you are a regular Kmart shopper you will notice that one of their lights in the photo on the left-hand side of the table. This light is available for sale at every Kmart.
The speakers are also from the budget category from JB HIFI. Audioline is JBHIFI's private label and this range of speaker has been discontinued for some time due to poor reviews and quality. The setup is missing both professional lighting and a subwoofer.
The DJ is reliant on the archaic technology of CD's which limits how many songs they have access to. Lastly, the table cloth was even placed in an unflattering manner, further emphasising a lack of quality.
At Only DJ's quality matters, on average the cost of our basic console is upwards of $10,000. We have invested in the best sound systems and the highest quality music.
What Can I Expect To Pay On Average For A Typical 5 Hour Event?
The price of a Wedding DJ
The average price of a wedding DJ will range from:
$995-1495 for a 5-hour gig. This price fluctuates based on the day and how big of a sound system will be required.
The price of a Party DJ
The average price for a DJ for Parties and other events will range from:
$120-200 per hour This price will fluctuate based on the day, nature of the event, and sound & light requirements.
Remember that the pricing per hour isn't just based on the service you receive on the night. It is based on the service you receive leading up to your event.
Why does it cost more to hire a DJ good quality DJ?
When you take into consideration a number of variables you will discover why.
A legitimate DJ firm will not do cash jobs and pays tax on every booking.
A firm that values their customers will have a neat and clean set up with excellent cable management.
The average commute to an event is 45-50 minutes, both ways.
Our DJ consoles weigh approximately 130-140 kg in total. We lift our consoles 4 times over the duration of the day of your booking.
The DJ will arrive an hour early to set up, which is included in the price.
The DJ will buy music for your event of the highest quality.
The DJ pays for Public Liability
The DJ firm has invested tens of thousands of dollars into speakers, lighting, microphones and their music collection.
Working with children checks require a substantial payment.
The best firms will always reply to your email in a timely manner will not leave you waiting, dedicating significant time to get to know you and what you would like for your event.
Some DJ firms even offer a meet and greet, for example, weddings.
DJ put hours of time into researching new music.
If the DJ is also MC-ing they will spend hours practising to make sure they get it right.
Equipment is regularly maintained.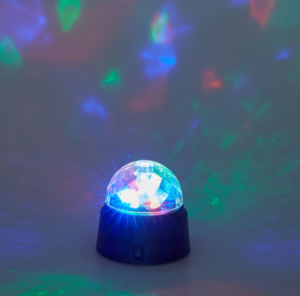 Price Breakdown
The price to hire a DJ doesn't just reflect the hours that the DJ performs. It includes the all-round service that you get as part of a fixed cost.
The DJ isn't just working the hours they DJ. They have honed in their skills over the years to master what they do and create an atmosphere for you.
The DJ will spend up to 2 hours either procuring any specified music before the event.
The DJ will spend hours liaising with you by email, phone and/or meeting you to understand your needs.
The DJ pays between $4-5 each to have a cord, speaker and other electrical items tested annually. Most DJ's have in excess of 25-40 electrical cables for a basic setup.
The DJ will spend 1-2 hours testing equipment before your event and then loading it into their vehicle.
On average the DJ will spend between 45-50 minutes commuting to the venue, each way.
The DJ will spend between 2-2.5 hours of just setting and packing up.
The DJ, if they are MC-ing, will practice any scripts to ensure they get it right.
The DJ may spend between $30-50 on music for your event, if your requests are not on the listed music selection provided.
A professional DJ who works every weekend between 2-3 times a week will replace their speakers on a 2 year rotation.
Public liability and other insurances are taken into consideration when a price is given.
The DJ takes many years mastering their skills to read a crowd, to MC and to learn to think and act quickly under pressure. This takes a lot of commitment and those who have been performing for many years deserve fair remuneration.
Lastly, all legitimate DJ firms will be paying taxes. Any cash jobs run the risk of unsafe practices or not even turning up. We are GST registered and with the progressive tax system with the GST and tax bracket we fall into we are paying over 42% in tax.
Additional information
In addition, if you would like to see our mobile DJ team in Melbourne in action please follow us YouTube & Instagram. We are sure you will be impressed by all the happy people dancing their feet off!
Finally, if you would like to see some of our song recommendations please click here. You can check out our top 10 songs for different genres. We always appreciate any comment or feedback you may leave on YouTube. Our wedding DJ has prepared a special list of recommended songs for the first dance, father-daughter and many more!